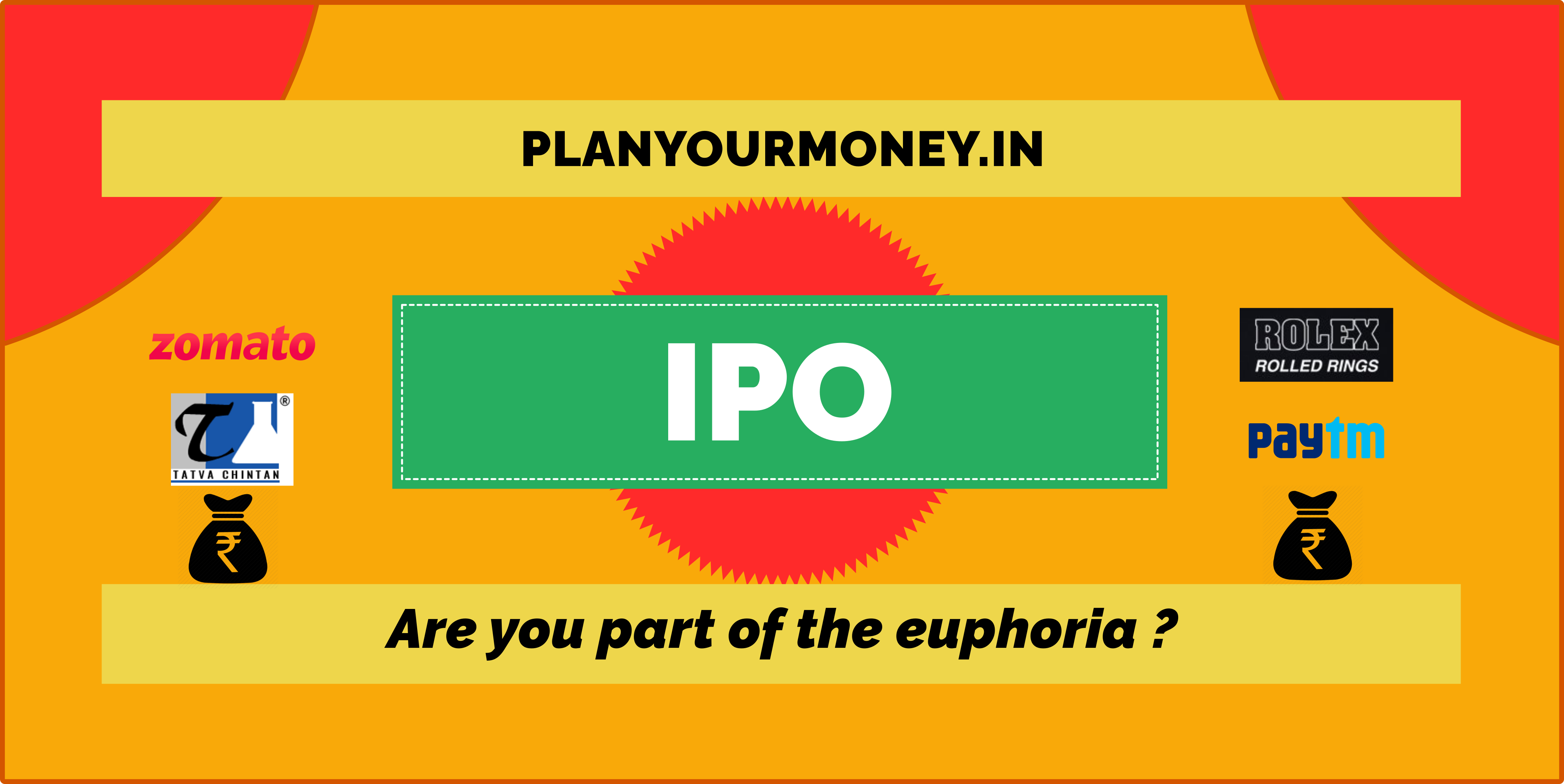 IPO
An initial public offering (IPO) refers to the process of issuing shares of a private corporation to the public in a new stock issuance. This allows the organizations to raise capital from public investors. The purpose of IPO could be various, but the primary being to raise capital for business.
IPO's in 2021
The year started with IRFC IPO. As I write this article, Zomato was listed. 5 more months to go. 26 IPO's have been listed till date this year. 4 have been scheduled between July and September 2021. Till date, the amount raised is Rs 39,811 crore. In the last 14 years, this has been the second-highest amount raised and with 5 more months to go, we are yet to see if we are able to cross 75,000 crore raised in 2017.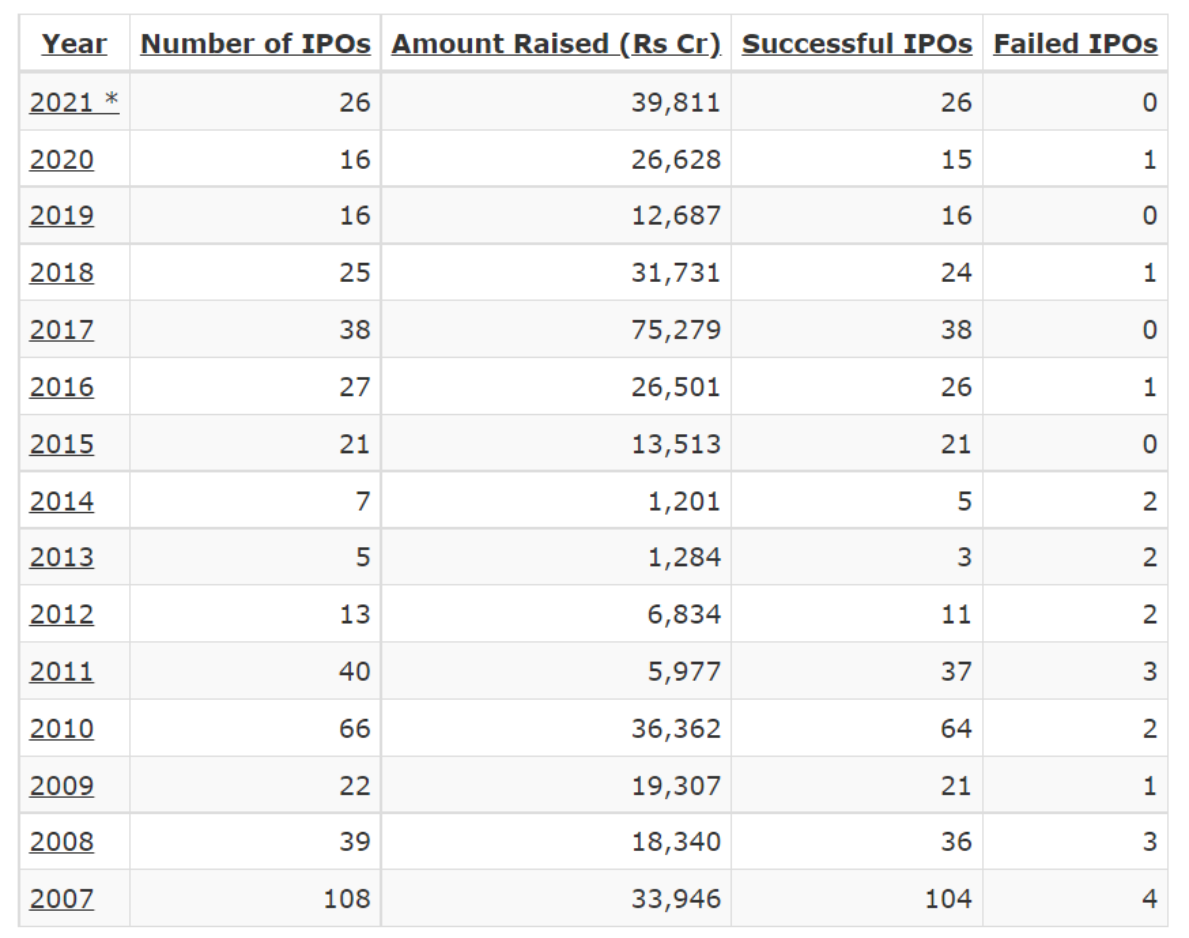 How have IPO's done ?
From the below figure, it is quite visible that IPO's have done spectacularly well , even as of today. 5 of these funds have given more than 100% return. It basically means that your amount would have been doubled. The latest IPO Tatva Chintan listed with 95% premium.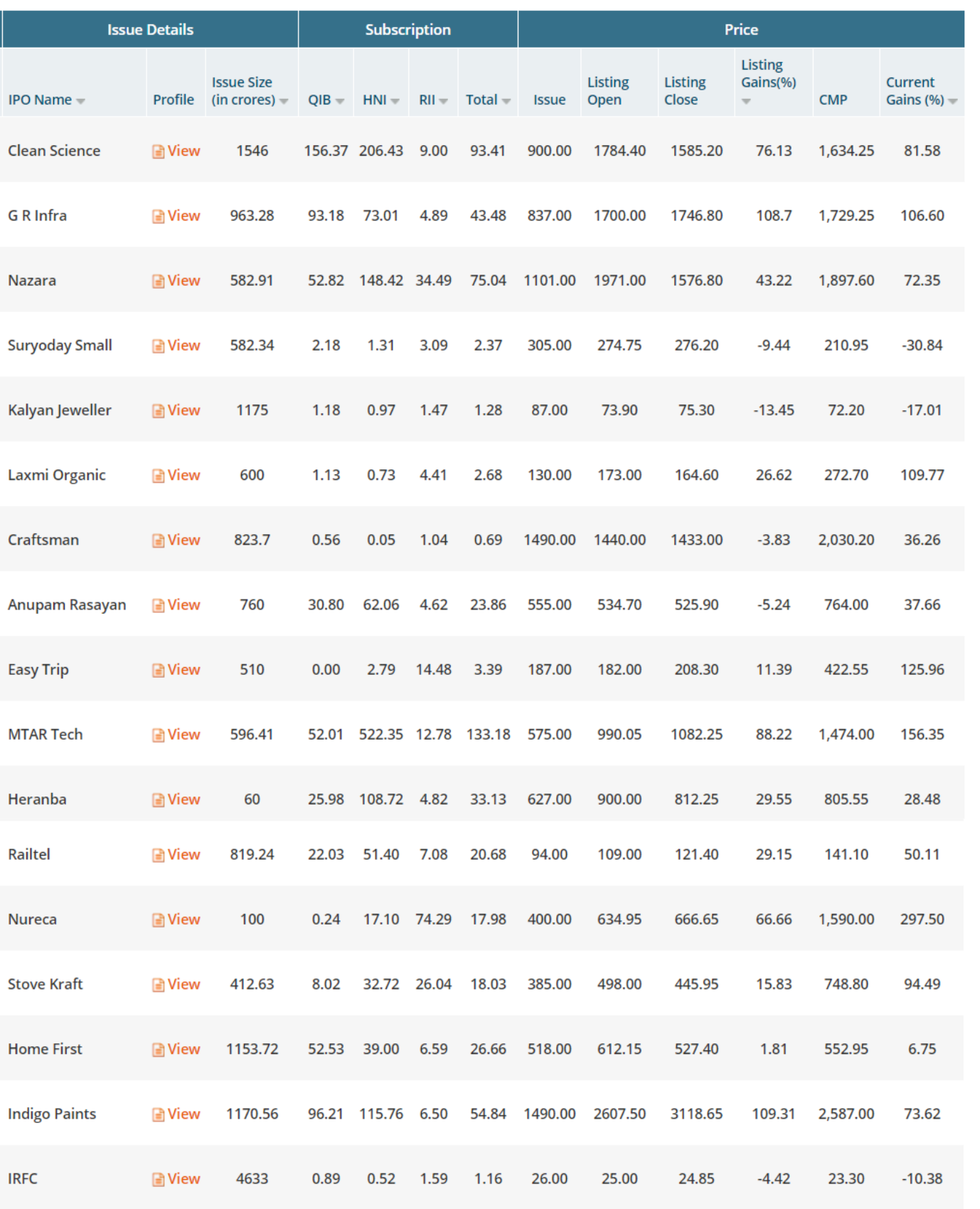 What are retail investors doing ?
Retail investors are pumping money left, right and center into IPO's. Retail investor can invest a maximum amount of Rs 2,00,000/- and they have been investing to the full extent. If memory serves right, Easemytrip had a retail subscription of 70X. I am sure there are many retail investors who would wish they could get more shares from the IPO and see their wealth grow immediately. Moreover, one of the dilemmas that retail investors face is whether to hold the allotment or sell it on listing day. Challenges from a retail investor perspective:
Retail investors' investment is limited to Rs 2,00,000
Huge excitement over IPO's - obtaining a slice of IPO is now a luck factor
Difficult to get complete lot of shares
What is the alternative ?
Edelweiss has a fund called Edelweiss Recently Listed IPO which actively invests in IPO's . This fund was launched in 2018 as Edelweiss Maiden Opportunities Fund - Series 1. Fund has completed 3 years and matured on 28th June 2021. This fund is an open-ended fund. This fund has invested in selective IPO's which has provided eye-pleasing returns for investors.
Dixon Technologies(India)
L&T Infotech
Lal Path Labs
Dmart
Affle
CDSL
Happiest Minds
All of these funds have given spectacular returns . In fact, the dilemma faced by retail investors is taken care in this fund, as there is a research team which gives valuable insights to hold / sell the stocks. In fact, it would be a rarity to invest in a stock for listing day gain , as many of these funds after their quarterly result show the conviction of the fund manager that they were right in investing in such funds.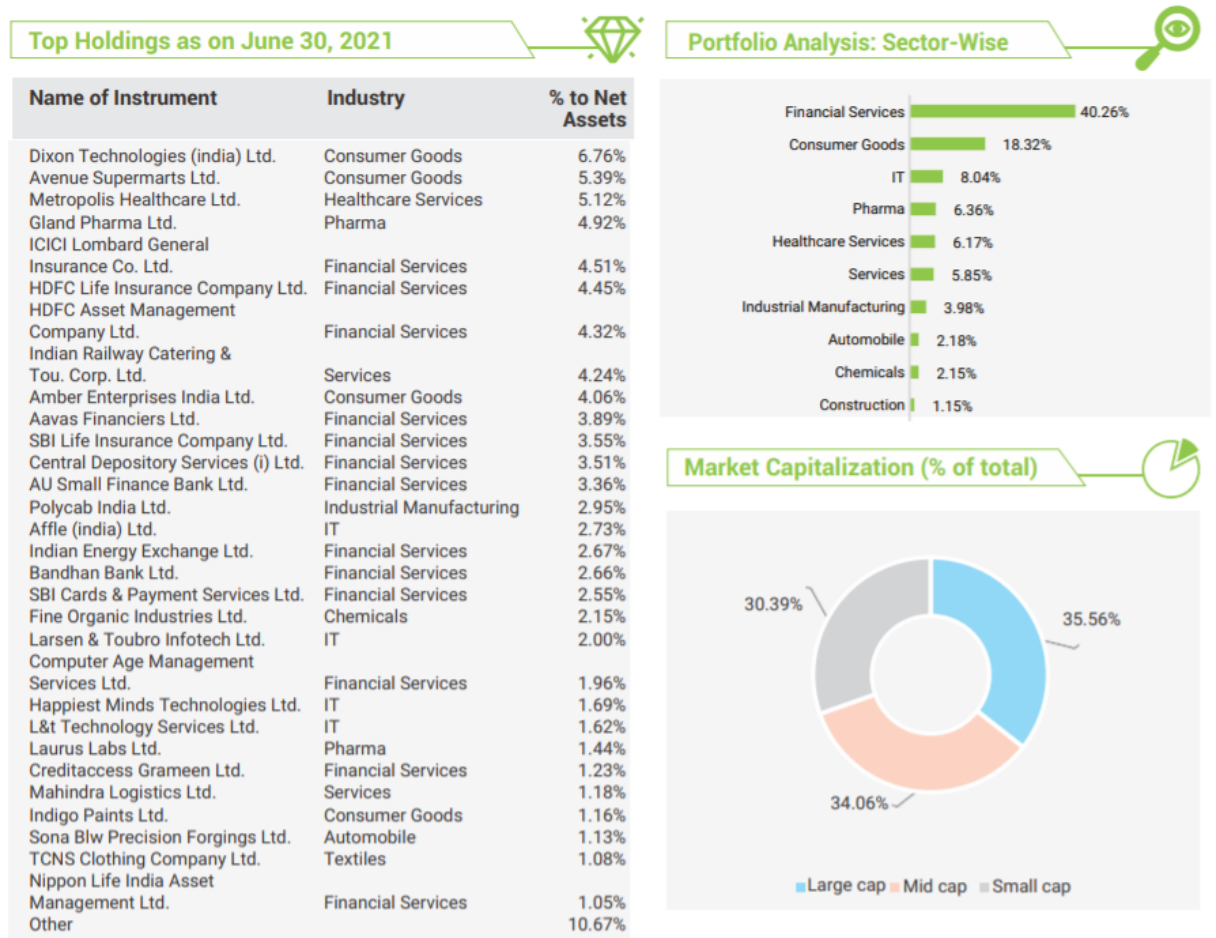 Should I invest ?
If you are unsure about IPOs and would like someone to pick and choose for you, in that case, this may be the fund. Please note that this fund has a VERY HIGH risk factor similar to any other equity mutual fund and would be looking at a horizon of 7 to 10 years. If you have some cash to risk and you have a horizon of 10 years and more, this would be a fund you would want to look at. It gives a kicker to your already elevated returns (especially in the last two years).
Reference
Disclaimer : Past performance is not indicative of future returns. Please consider your specific investment requirements before choosing a fund.