2023 - Rewind
2023 - when will my returns go up ?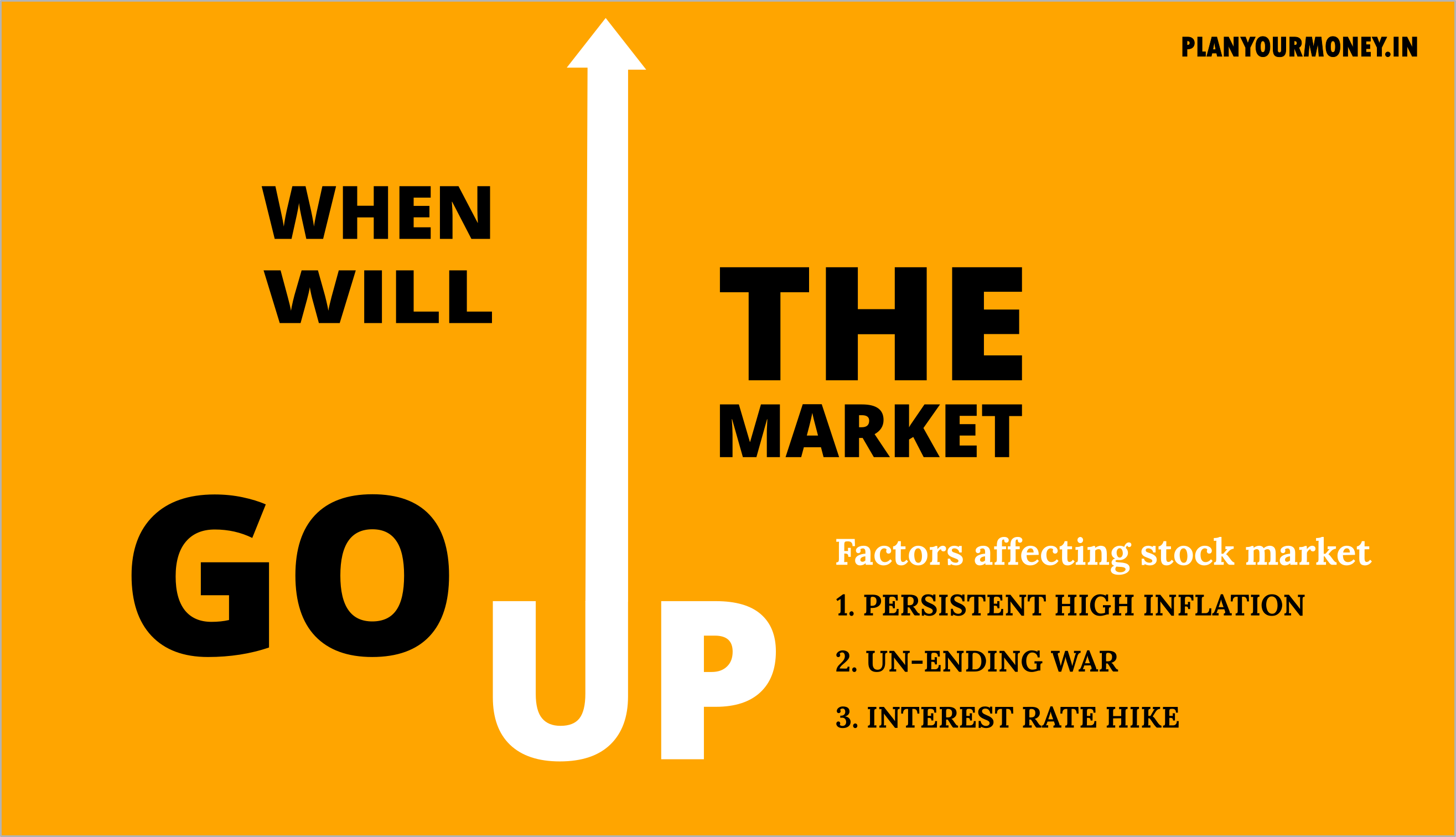 When will market go up ?
I believe the only question many of you have is when will the market go up ? More importantly when will your returns go up ? This is a persistent question and the IPO euphoria has slowly petered out, the interest in market is waning and we are all waiting and hoping for the turnaround. Do we see light at the end of the tunnel ?
On 30th March 2022, Sensex was at 58,683.99. As of today, Sensex is at 57960.99. Sensex has given negative returns.
Nifty Bank on the other hand is currently at 39,910.15 and on 30th March 2022, it was at 36,373.60.
BSE Midcap and Smallcap index has barely managed to give any returns.
We are in a situation where there are too many macroeconomic factors are at play :
Persistent high inflation
"Un-ending" Russia-Ukraine war and spillover effects on inflation
Interest rate hikes
As long as there are interest rate hikes, stock markets will be affected, as the central banks all over the world are curtailing the supply of money. Interest rate hikes will be stopped only when the inflation reduces to the comfort level of the Government / Central Bank.
Interest rate hikes have a broad effect on all stocks and not one stock in particular. Many of the 52 week highs before the rate hike have now become 52 week lows.
However, there are companies which have good balance sheet and operating model can withstand these changes in interest rate hikes.
2023 overall will be a difficult year and only by the end of this year, there could be some positives or at least a pause in rate hike.
There are still 9 months left in this year and there will bepositive sentiments in the market by year end, without factoring black swan events.
Should I continue to invest ?
Yes, you should take advantage of the low prices of stocks available now, as euphoria will erupt as soon as interest rate would decrease and this may take place by next year. For interest rate to decrease many parameters have to be right for the central bank and Government to take that decision. This includes GDP growth, jobs, consumer spending, inflation etc…
How much should I invest ?
Invest only that money which you do not want to liquidate in the next 5 years. Do not invest the money that has been earmarked for your planned expenses. In equity markets, unlike in FD's, you can't expect a guaranteed return by the end of a period (month, year, etc..). Equity market depends on too many factors including sentiments. However, over a 5 year period, it has generally given positive returns beating inflation and therefore the lure.
Disclaimer: Please reach out to your financial advisor before making any investments